One of many expeditions put together by Chris Pratt (not that one).
The Bennesse Art Site is a museum and a hotel on the island of Naoshima in Japan. Guests can wander the grounds after it closes up for the day. There's a little funicular that goes up the hill to additional rooms and a bar.
It was among a favorite moments of a long trek through Japan. Which when I go back? I will do this art island again.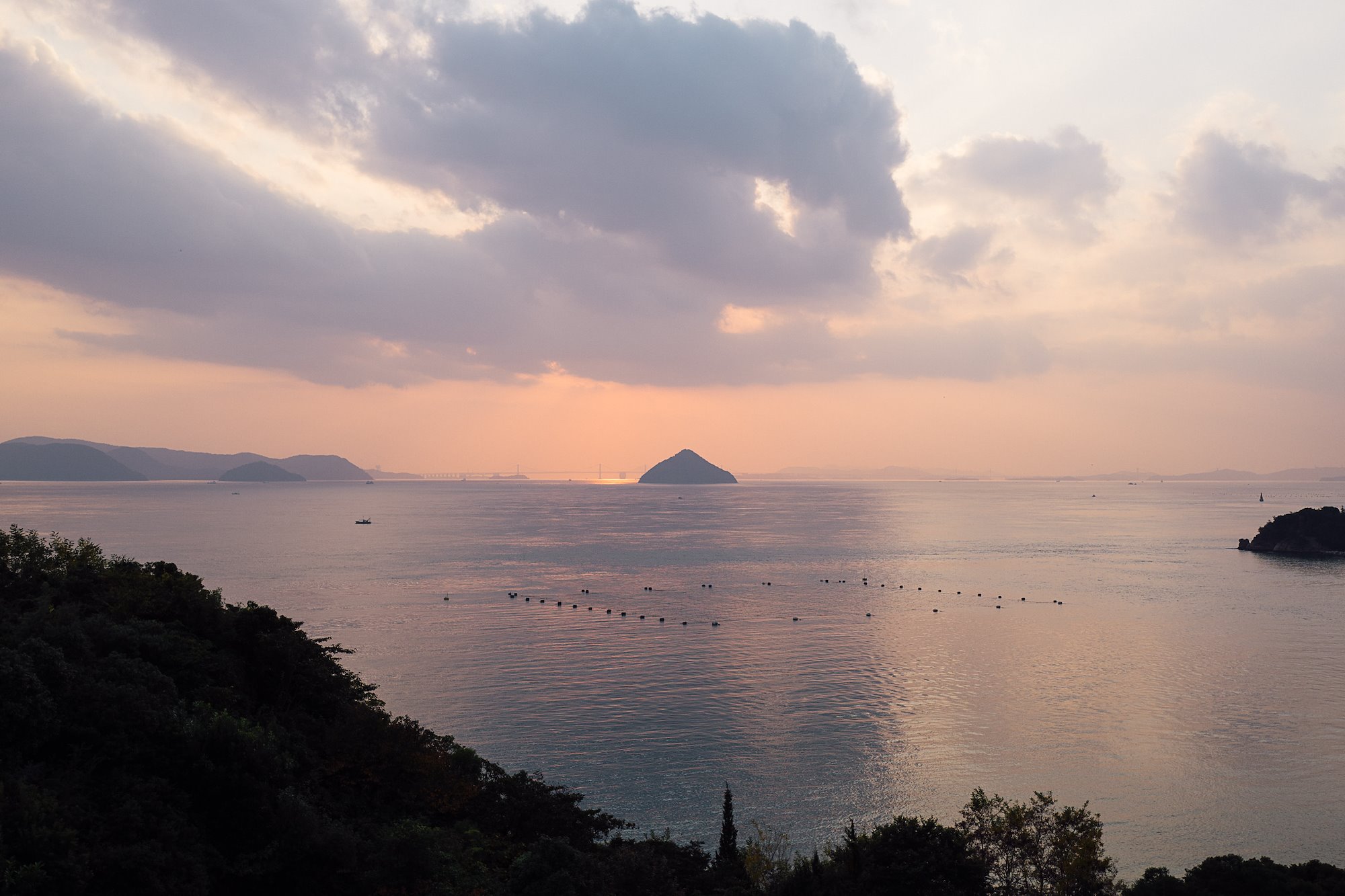 And that was just the first day! On the second we traveled to the Inujima "Art House Project." Essentially they've sprinkled art installations around a small village on the island of Inujima. Each one unique and some were incredibly good. One such exhibition was impossible to capture and among my favorite: Minamidera is a James Turrell experiment with light. Queue up to enter in total darkness…and wait. Eventually your eyes adjust and the space slowly reveals itself.
I hope it is still there when I go back.